Imagine a perfect day in Jodhpur, just you and your friends. The weather is favorable with a cool breeze passing by, the smell of the flowers in the air, and the sound of the birds chirping in harmony with nature around you, weighing down that stress which seemed to be holding you back for so long now. You indulge yourself in these thoughts and eventually feel an inexplicable satisfaction after seeing yourself at peace with everything around you. Well! It isn't just a pipe dream; it's actually something that can happen if you make efforts into finding the right places to go during your visit to Jodhpur with the jodhpur cab service. The city has something for everyone and it is an ideal place for people who love history and culture.
It's the second largest city in Rajasthan by population. You'll be glad to know that you've come to a reliable source of information, where we've compiled all the best sights, sounds, and experiences that add up to make Jodhpur one of the most loved places by locals and tourists alike.
1. Mehrangarh Fort
Mehrangarh Fort has been home to many kings who ruled Marwar. The fort is built at a height of around 100 meters and offers spectacular views of the city. The fort has many palaces, gardens, temples, and other structures that make it worth visiting. You can book taxi online in Jodhpur at reasonable prices.
2. Umaid Bhawan Palace
UmaidBhawan Palace is another historical monument that must be explored while you are here in Jodhpur. The palace was constructed by Maharaja Umaid Singh between 1929 and 1943. It was constructed with the intention of giving employment to people during the famine period of 1920.
UmaidBhawan Palace is a monument of cultural heritage and it is one of the best places to visit in Jodhpur. This magnificent palace covers an area of 30 acres and it has been classified as a five-star luxury hotel since 2001 by The Ministry of Tourism, Government of India. It has been styled after European palaces like Versailles and Buckingham Palace, but with Indian touches such as marble floors, peacock-shaped chandeliers, mirrored walls, and lotus ponds in each room.
3. JaswantThada
JaswantThada is yet another tourist destination that cannot be ignored while you are in Jodhpur. It is made of intricately carved sheets of marble and its architectural beauty is worth appreciating. If you have time, this place can be visited near sunset when the sun's rays fall on it and make its intricate carving appear to glow with a golden sheen.
4. Mandore Garden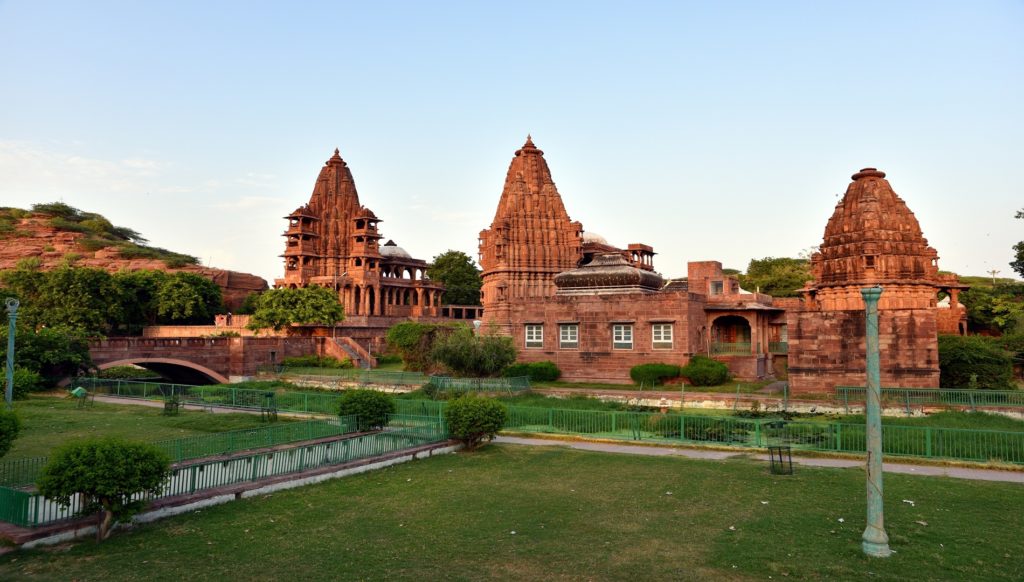 Mandore Garden is an ideal place to spend some quality time with family or friends while you are on your trip to Jodhpur. It offers beautiful gardens, artificial lakes, tall trees, well-trimmed hedges, and red stone structures which make it an ideal picnic spot.
5. Rai-ka-Bag Palace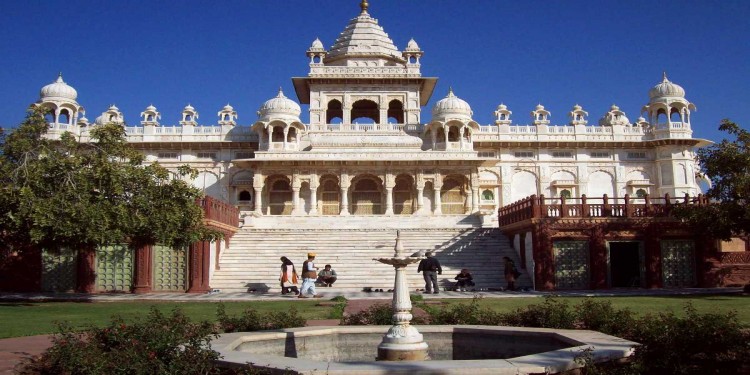 Rai-ka-Bag Palace is one of the most well-maintained palaces in Jodhpur which still houses royal families to date. It is known for its rich culture and heritage and it reflects the lifestyle of Rajputs of ancient times. The palace was built by Maharaja Rai Singh 1751, who was Raja of Marwar at that time. It has three gates namely Suraj Pol, Sadar Gate, and Panchbatti Gate. All these gates are beautifully designed with intricate carvings on woodwork and stonework.
6. Toorji's Step Well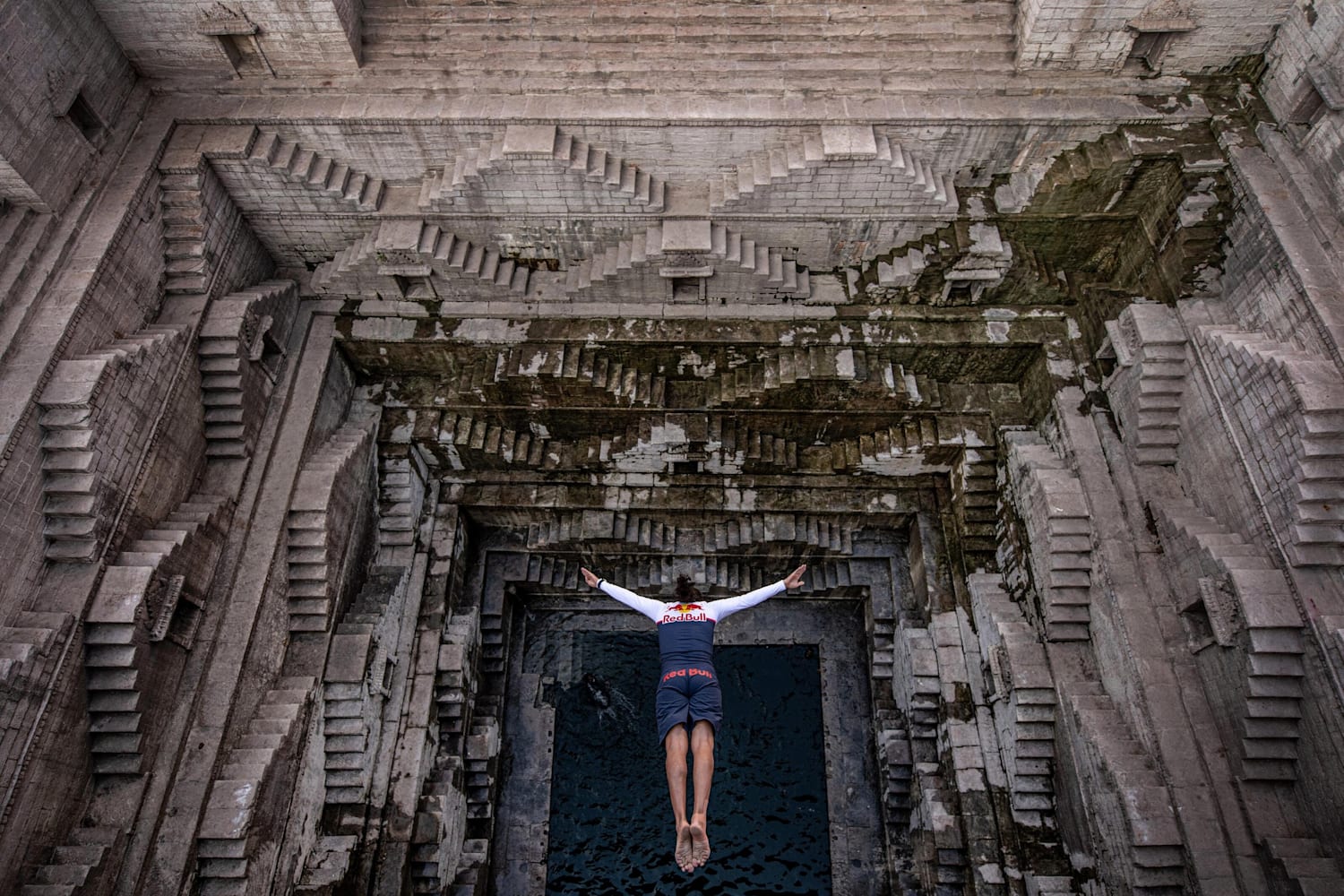 The step well is located in the middle of a massive pool of water—the Toorji Pool—and it's surrounded by a maze of steps and platforms that are perfect for exploring. You can take photos at any angle or pose you want, and there are plenty of interesting sculptures along the way.
7. Rao Jodha Desert Rock Park
Located just outside of Jodhpur, this desert park is absolutely stunning. You can climb up onto some rock formations that look like they've been carved out by a giant hand, or go on camel safaris through the dunes. There are also lots of animals that roam around here.
8. Sardar Market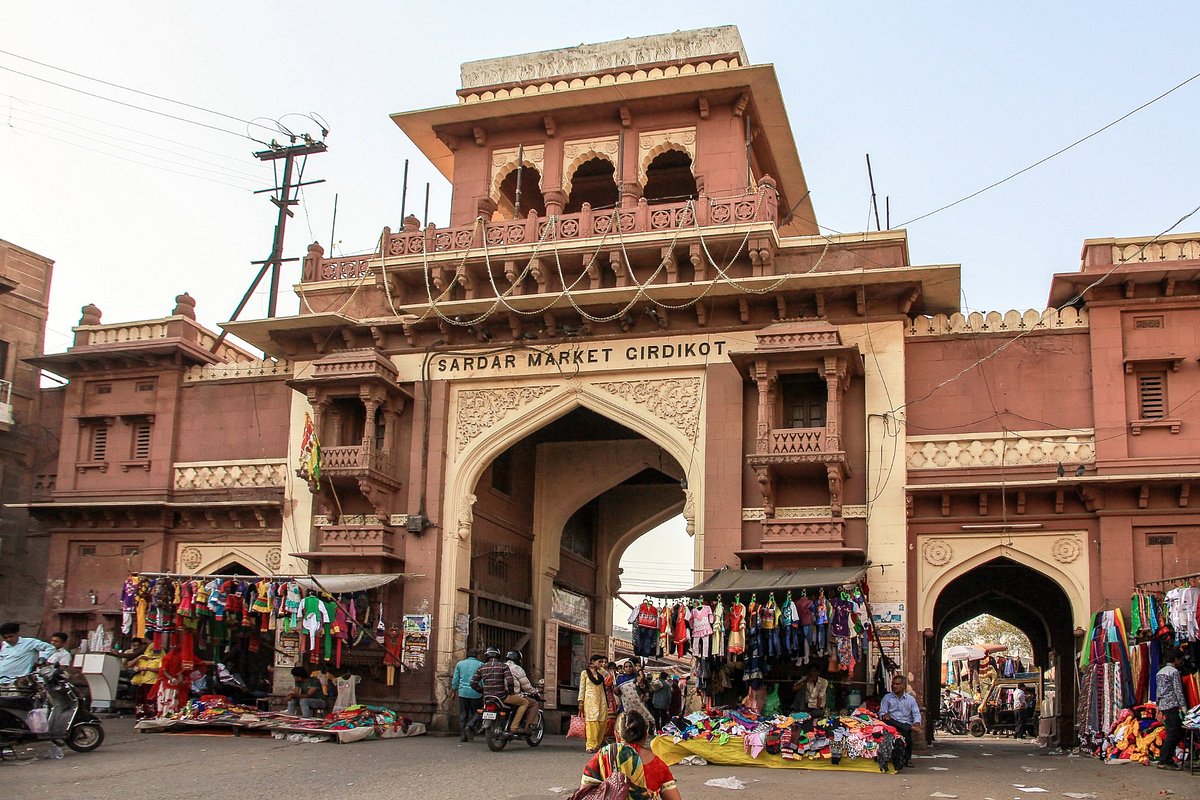 This market is one of the largest markets in India and it's filled with lots of shops selling everything from spices to souvenirs. The market also has an amazing craft section where you can find all kinds of handcrafted jewelry made out of silver or gold.
9. Khejarla Fort
If you're looking for an adventure, check out Khejarla Fort. It's one of the most beautiful fort in Jodhpur with a lake on its premises. You can visit this fort on foot or by car and explore the beautiful surroundings. 
10. Balsamand Lake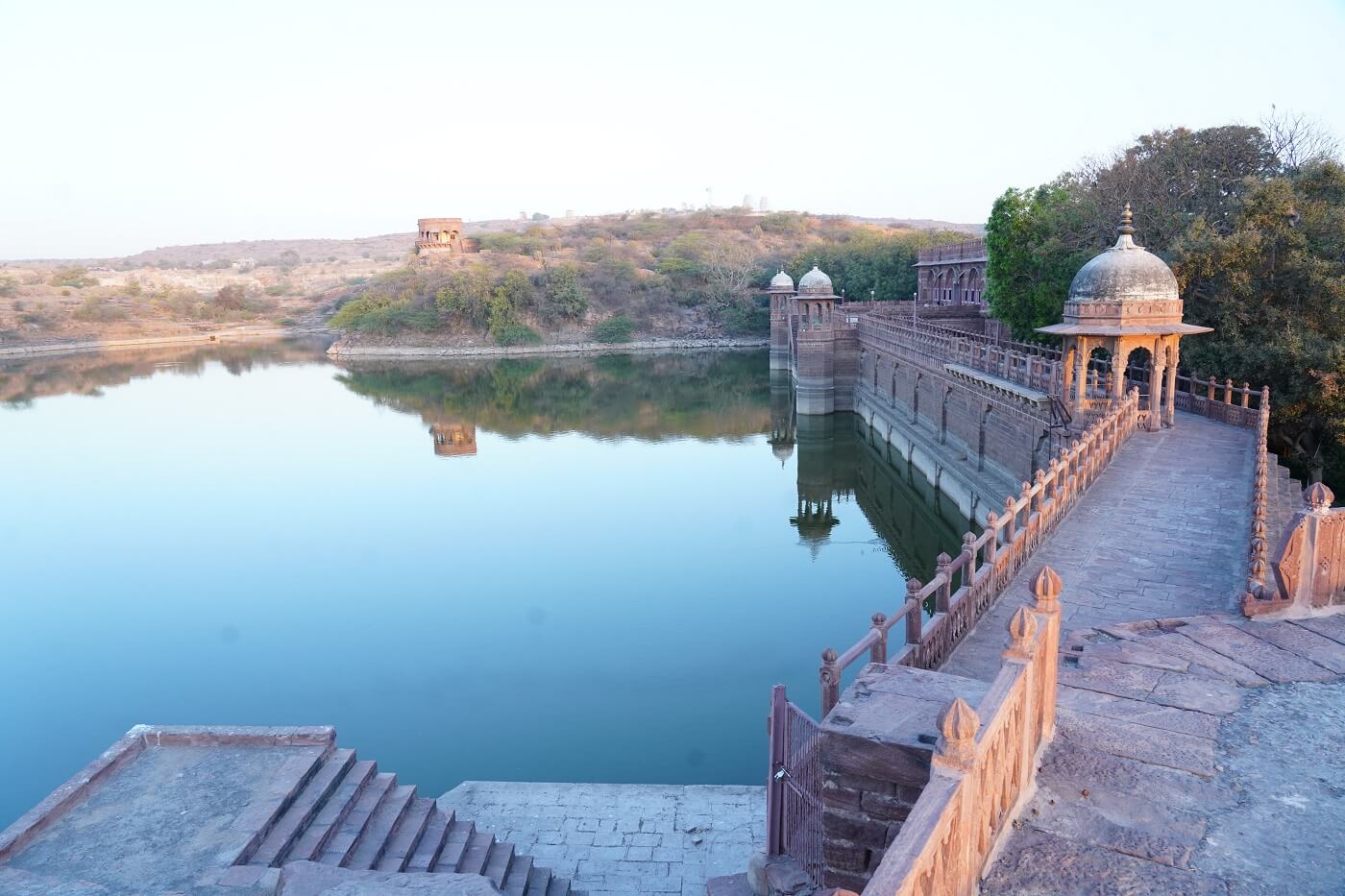 If you want to spend some time outdoors, Balsamand Lake is one place worth visiting. It has a beautiful view of the surrounding area and is surrounded by lush green forests. You can enjoy boating here as well as go swimming in one of its many lakes.
11. Bishnoi Village
This village is famous for its Bishnoi people who live there with their goats and sheep herds. They are known for their peaceful way of life and have become an inspiration to many others around the world who practice meditation daily without any distractions from modern life like technology or urban noise pollution etcetera; they remain calm no matter what goes on around them.
12. The Government Museum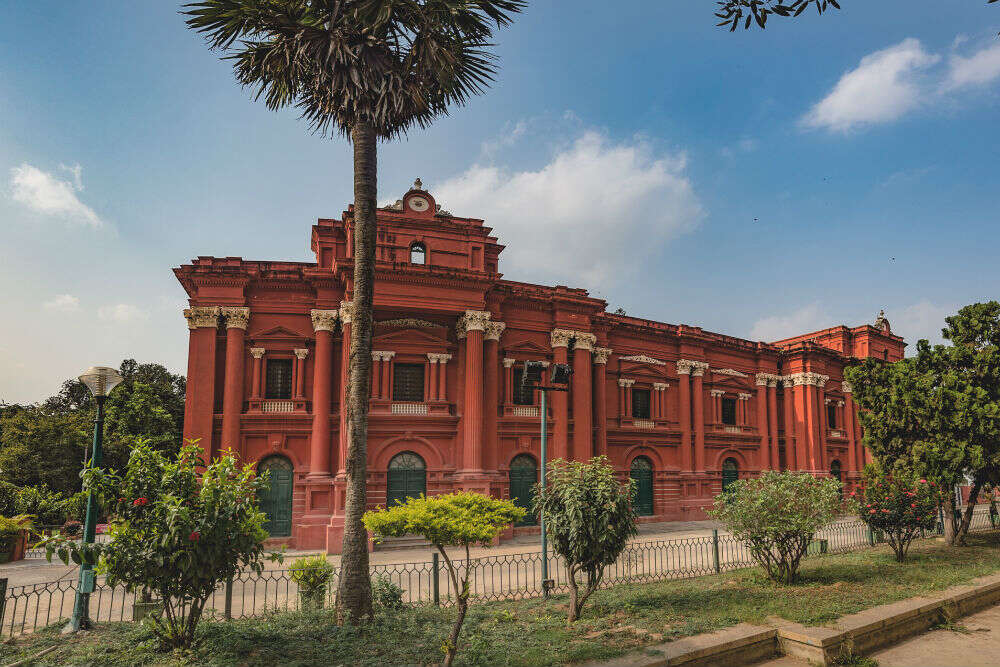 This museum is a great place to learn about the history of Jodhpur and its people. You can also find archeologicalartifacts here, as well as some great exhibits on art and architecture.
13. SardarSamand Lake
This lake is one of the most popular attractions in Jodhpur, so you won't be alone when you visit it. You can take a boat ride around it, relax at one of the many restaurants nearby, or get some good food—you're bound to find something that suits your tastes here.
14. Fort Chanwa
This fort has been around since 1541 and is named after Chanwa Singh (known as Chanwa Singh of Jodhpore), who built it in honor of his father-in-law Maharaja Jaswant Singh II.
15. Machia Biological park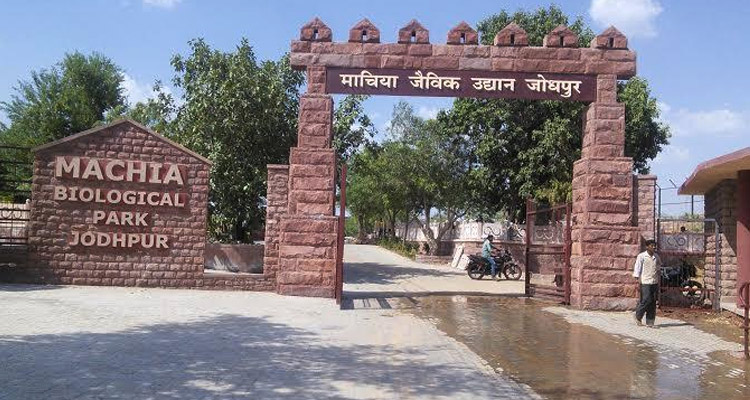 Machia Biological park is located in Jodhpur, Rajasthan. The park has one of the largest collection of birds in India, including peacocks, peahens and other birds that can be seen in the wild. 
Conclusion
Jodhpur is a city that has always been home to kings who ruled Marwar with an iron hand. It offers a rich cultural heritage and can be explored in its full glory if you are visiting this city for the first time. You can experience the royal lifestyle of Rajputs and their way of life which will surely leave you mesmerized by its beauty. Jodhpur is a city that captures your heart the moment you step into it. The city is full of many wonders and beautiful places to visit. In fact, if you have just a couple of days to spend in Jodhpur, you can complete the quintessential tourist trail comfortably in five days.
Now that you've read about the history, culture, and important landmarks in Jodhpur, you can start planning your trip. A lot of people think Rajasthan is all deserts and camels — but there's so much more here than that. From the vibrant colors of the markets to the amazing smells of the food stalls, there's so much to see and do in this historic city. We hope this article helped to open your eyes to this vibrant place and you'll be able to visit it soon!